Taigi!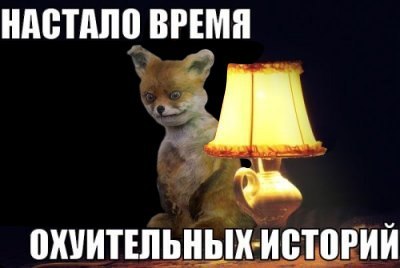 (postas tai smarkiai 18+, beveik vien paveiksliukai, gan perkreiptas viena kryptimi, tai žmonėms su nestabilia psichika neskaityti)!
Per kelias dienas susikaupÄ— keli brouzerio tabsai, pagalvojau – o kodÄ—l gi nenudumpint jų čia, nes visokie nemokami paveiksliukų hostingai paskui prasivalo…
Tema – apie UkrainÄ… ir ten vykstančius įvykius. Visų paveiksliukų autorystÄ—s teisÄ—s priklauso jų autoriams, aÅ¡ tik repostinu ;-)
Smagi dalis. Na, bent jau santykinai, turint omeny ten vykstančius įvykius (ar, galų gale, StalinÄ……). Komentuot nekomentuosiu, kas susipažinÄ™s su įvykiais – tie puikiai supras apie kÄ… kalba; prieÅ¡ingai pusei tai vis tiek nieko nepasakys ir neįrodys; o kas nesusipažinÄ™s su situacija – tai siÅ«lau ir nekvarÅ¡int galvos):

T'sakant, "многа букф":

Ypatingai po to smagiai žiūrisi visa ko paneigimas iš žiniasklaidos pusės. Nu grynai istorijos pakartojimas:
"Сбили укропский самолет под ТОРЕЗОМ
Ой бля.. это же боинг.. это не мы .. это укропы
Уничтожили укропский блок-пост под ВОЛНОВАХОЙ
Ой бля.. мы не целились в автобус .. это все укропы
Ура наступаем на Мариуполь
Ой бля.. это провокация укропов.."
Po to va šitie visai realistiškai atrodo ir tokie pareiškimai:

Bet, kadangi visi tai toleruoja, tai toks scenarijus visai panašus į realybę
Стенограмма будущего 30-го Заседания СовБеза ООН по Украине
Председатель: -Какие будут предложения?
Чуркин(РФ): -можно я на стол насру?
Все: -НЕТ!!!!
Чуркин: (срёт на стол перед Климкиным(Украина)) – Спасибо!
Украина: Вы видели, да?! Россия только что насрала нам на стол!
Чуркин: У вас нет доказательств!
Украина: Это была ваша задница, и из неё вылезло ваше говно!
Чуркин: Предоставьте нам факты!
Представитель США: наши эксперты провели анализ состава вещества,
моделирование координат и пришли к выводам, что это безусловно говно и
насрала его Россия.
Чуркин: предоставьте нам доказательства!
Представитель Великобритании: это возмутительно! Говно безусловно насрала Россия. Так не может больше продолжаться.
Представитель Германии: предлагаю обсудить возможность выражения нашей общей обеспокоенности поведением России.
Чуркин: я накладываю вето на это решение. (Снова срёт на стол Украины)
Украина: Вы видели, да?! Вот опять! Россия снова насрала нам на стол, вот говно, вот жопа, вот он одевает штаны!
Председатель ООН: если эти факты подтвердятся, мы должны будем соответствующим образом отреагировать!
Чуркин: Повторяю, предоставьте нам хоть одно доказательство!
Германия: мы надеялись, что санкции помогут, но вонь с каждым разом
становится всё сильнее! Мы подозреваем, что Россия, возможно, срёт на
стол Украины.
Чуркин: предоставьте нам доказательства!
Председатель ООН: давайте примем решение о том, что мы глубоко шокированны!
Чуркин: я накладываю вето на это решение. (срёт на стол Председателя)
Украина: Вы видели?! Вот сейчас! Россия насрала на стол Педседателя
ООН!!! Она опасна, так как может насрать на стол любой страны европы!
Чуркин: Вы так и не предоставили нам ни одного доказательтва, которое бы мы признали!
Представитель США: спутники пентагона зафиксировали повышение вони
исходящее со стороны России. Мы должны рассмотреть возможность лишить
Россию права срать на заседании ООН!
Чуркин: я накладываю вето на
это решение. (Накладывает на стол Украины). У вас нет ни одного
доказательства. Напротив, все многочисленные факты говорят от том, что
Украина обосралась сама!
Украина: Вы видели, Россия только что насрала нам на стол опять!
Представитель Германии: становится всё сложнее здесь находиться, мы призываем стороны к диалогу!
Чуркин: Россия хочет воспользоваться правом дополнительного
выступления! (берет пластиковую обложку от папки и начинает разбрасывать
ею говно на всех членов ООН) -Россия великая Держава и не позволит
никому на себя давить! Вы не вправе, не предоставив ни одного факта,
диктовать нам свои условия. Посмотрите лучше на себя. Ведь вы все
-засранцы, сидите тут в говне, от вас воняет. Как вы можете указывать
нам как себя вести?! Спасибо за внимание. (Покидает зал, швырнув
вымазанную папку в Председателя и сплюнув на ботинки представителя США.)
Председатель ООН: Благодарю всех и каждого за вашу позицию, следующее
заседание обеспокоенности по украинскому вопросу состоится, когда
проветрится зал.
 Kitai pusei irgi nelengva – va, Å¡aukÄ— Å¡aukÄ— "путенпамаги" ir buvo iÅ¡girsta:
Bet tai Å¡itÄ… bent jau "tvarkingai užkas". Likusiems tai iÅ¡vis smagu – arba krematorijus, arba dar smagesnis variantas:
Turint omenyje vietinÄ™ faunÄ… – gal ir nieko keisto vienok…
Reik turÄ—t omenyje, kad nemažai iÅ¡ tų "Химические отходы" Ä—jo daryt gerų darbų (turbÅ«t), tik kad gavos Å¡nipÅ¡tas. Istorija kartojasi vienok:
Tik dabar visa tai yra kur kas aukÅ¡tesniam lygyje. Kažkas iÅ¡ tos serijos "jei Gebelsas gyventų dabar – tai jis dirbtų padavÄ—ju LifeNews studijoje"…. Nors aiÅ¡ku, istorijÄ… "botų nÄ—ra, žmonÄ—s supranta kur tiesa" aÅ¡ irgi žinau:
Ten pat aišku galima rast ir rimtų pareiškimų:
…viskas bÅ«tų nieko, bet staiga supranti – ta masinÄ— psichozÄ— mažiau nei už tÅ«kstančio kilometrų. Tas, kas atrodo juokinga – greit gali patapt realybe, turint omenyje 100+ mln. minios galiÄ…. O dar jie sako kad "kovoja su faÅ¡izmu":

Net nÄ—ra ko paklaust: "МИД России утверждает, что путин не Хуйло. А где доказательства, видеозаписи?"
Gerai, kad bent jau prie "supuvusios geiropos" iš anksto pratinasi:
….Pypec, čia viskas per pora dienų, vienam brouzerio lange. Kur ritasi pasaulis….